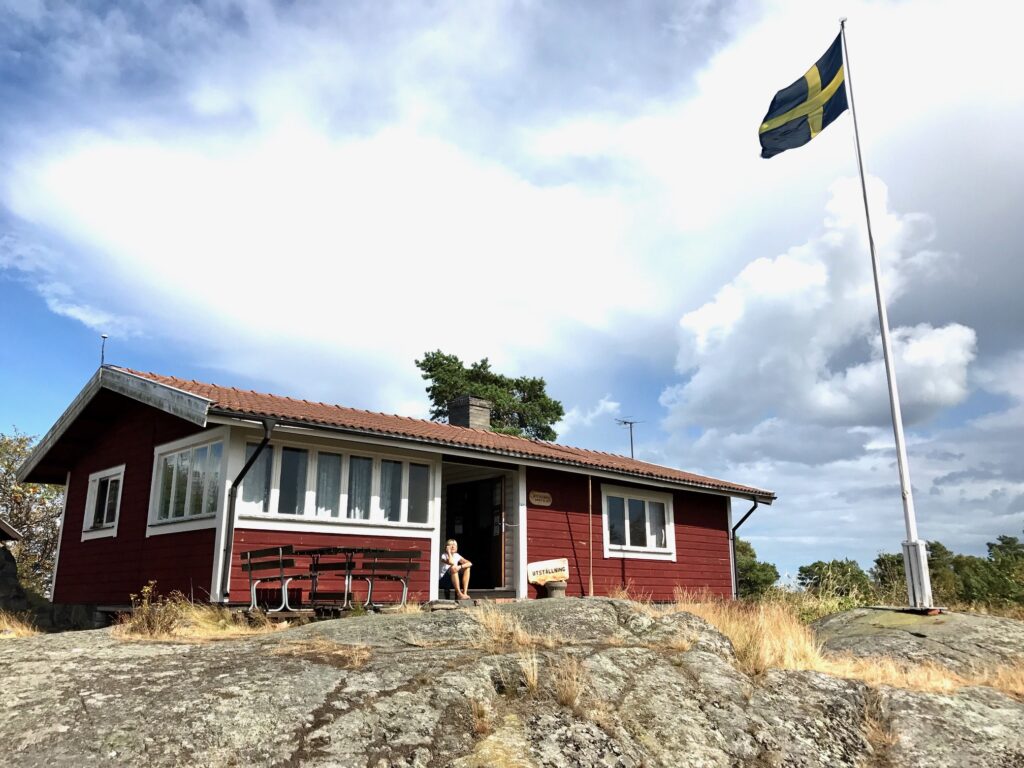 With the Archipelago Line, you can easily travel to Kopparholmarna every day from 21 June to 27 August. The price is 100 SEK (return ticket). Single way half the price. Children under 12 years half price.
On the weekends (Fri, Sat, Sun) between 7 July and 13 August, there is also a supplemented tour in the middle of the day. If you go out with the Archipelago Line at 9.30, but do not want to stay until the afternoon, so there is the opportunity to go home at kl. 12.45. If you want to go on an afternoon trip, you can also go out at 13.00 and then go with the Archipelago Line back at. 16.35. The supplemented tour can be booked with Göran Johansson on telephone 070-8207177.
It is also possible to take a taxi boat and decide the timetable yourself. Book with Tomas Johansson on telephone 072-3816369.
In the cabin at the top of Östra Kopparholmarna you will find the summer open nature exhibition, here you can follow down into the depths and look at old wrecks and beautiful natural environments. Much is hidden beneath the surface of our wonderful archipelago!
The exhibition is open at 10-19 every day from 17 June – 20 August. Then a few more Saturdays at 10-19.
The nature on Kopparholmarna has a great biological diversity. Among other things, there are dry meadows, older cuttings and old pine forest. Along the shores there are old alarms and on the heights barren cliffs.
On Kopparholmarna there are great opportunities for swimming from your own cliff and there is also a small sandy beach! From the main pier it is only a hundred meters to the sandy beach. It is located next to the small beach cottage on Östra Kopparholmen, not far from the bridge that connects the islands with each other. A cozy little beach even for the little ones!
At the large pier, where the tour boats dock, there is an outdoor toilet for the public.
The archipelago line runs daily between Arkösund and Kopparholmarna (June 23 – August 29). At 09.30 the boat departs from Arkösund. The trip back to Arkösund departs at approximately 16.35 from the bridge on Kopparholmarna.
Here you can read more about the shipping company behind Skärgårdslinjen:
Parking is available in Arkösund about 1000 m from the harbor.